The Chosen One
In a land not so far away, an incredible beast torments the lands. It is known for its ferocious wrath and its sharp tongue. NO-ONE has ever been able to defeat it. The Prophecy tells that only The Chosen One could destroy this menace. People have gathered, for the sake of the kingdom. Are you... the Chosen One?
Comments
Log in with itch.io to leave a comment.
I threw a rock at the dragon. Good thing he was allergic to rocks!
Unfortunately I'm not the chosen one :(
Hi PigDev! :) There is a way to be the chosen one! You just have to keep trying and.... "keep attention" . The dragon is a sharp tongue... and .. it talks to much. Give it another few tries
i am sure you did recognise the theme for the buttons and the layout of some scenes. :)
I sure did! Hope it was useful. I have a small implementation of KennyNL GUI themes in Godot, I'll make an upload to Godot Asset Library later, maybe people find it useful :D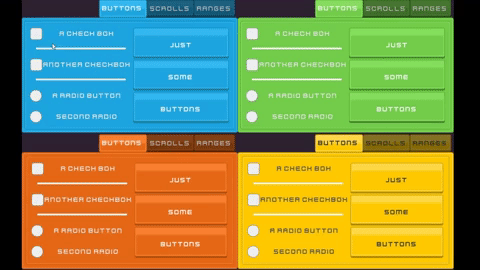 woah.. the gif looks cool. how did you do?
send the link of the asset library when you have it. Looking forward to see it