SuperStarfighter
v0.5.0 - New sports, localization, improved physics
---
Superstarfighter gets a new release! The Eelectrons invasion of the galaxy brings three new sports to the game. An improved physics system and a deformable grid add lots of fun to the already frantic experience of Superfighter! Finally, the work on internationalization welcomes players from anywhere in the galaxy- ...er, world! :D
Join us through the development, your help is welcome - Superstarfighter believes in #FOSS :


New Sports - Eelectrons variants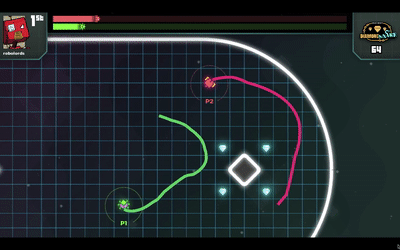 Eelectrons, a mysterious and technologically advanced species, invaded the galaxy. They brought with them their peculiar weapon: a deadly trail!
Many of the sports as you knew them have now a snake variant featuring this weapon, bringing the available sports form 4 to 7.
Bombs are disabled for this variants, while you have a solid, longer trail you can kill your opponents with.

You can also dash through trails to keep yourself out of trouble, but be careful: timing is crucial!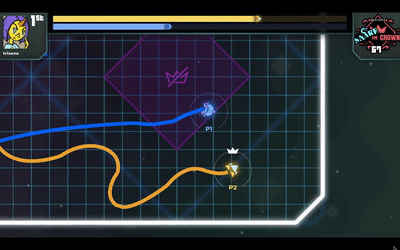 Improved physics
Thanks to the help of the #GodotEngine community, we improved the feeling of our physics gameplay and added some juice to the Grid: it now moves according to physics in a Geometry Wars-like fashion.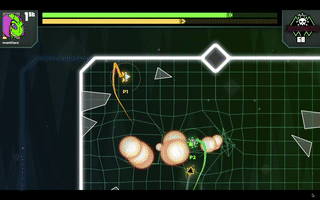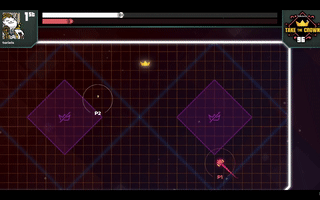 Internationalization - Available now in French, Italian and Basque
Thanks to the great help of @Calinou and @urtzai (GitHub handles), Superstarfighter is now available in:
- 🇫🇷 French - thanks @Calinou :)
- 🇮🇹 Italian - well, that was easy since we are Italians
- Basque (can't find basque flag emoji) - thanks @urtzai
Please help us translating our game in your language! Send a PR to our GitHub repository
Sports improved
The Diamond sport (now called DiamondSnatch) received some love: we added more waves of different kinds of collectables randomly appearing in the arena. Players are challenged to masterfully pilot the ship and place well-timed bombs (or shiny trails!) to hoard the most treasure. Give it a try and let us know!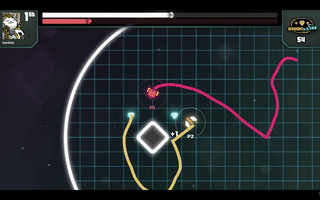 CHANGELOG
Lots of new features but still lot of things to do still! Build from tag v0.5.0
Improved physics system
Deformable grid
Eelectrons' sports (three new game modes)
Improved *Diamondsnatch* sport
Internationalization (fr, it, eu)